Every day, every second you make a decision that can change your life.



"Here we go..."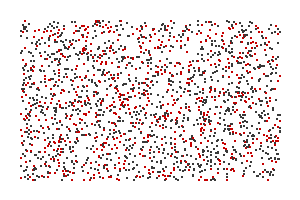 Lola wins Gold at the German Movie Awards 1999
Movie Award for Frank Griebe, Cinematography
Movie Award for Mathilde Bonnefoy, Editor
Movie Award for Nina Petri, Best Supporting Actress
Movie Award for Herbert Knaup, Best Supporting Actor
Audience Award for "Lola rennt", German Movie of the Year
Audience Award for Franka Potente, Actress of the Year
Movie Award for Tom Tykwer, Director
Movie Award for "Lola rennt", Best Movie
"Run Lola run" is not just another movie. It's an outstanding piece of art, full of surprises, entertaining in every second, with thought-out cinematography, fantastic soundtrack, and of course ingenious actors, breathtaking and yet sensitive, a "romantic-philosophic ActionLoveExperimentalThriller", as Tom Tykwer put it. It's plain and simple: The best movie I've ever seen. I was sitting in my cinema chair and kept thinking: "WOW!". That's why I made this fanpage.


---

Comments, suggestions & criticism to Oliver Gerards (

)